JFN Mechanical
JFN Mechanical is a top contractor for many multiple dwelling unit projects across the Southwest. Extremely technical and practical, JFN needed creative support to further elevate their brand.
Client
JFN Mechanical
Agency
Kitchen Sink Studios
Role
Website Design / UI / Iconography / Presentation Design
Working in tandem with the team at Kitchen Sink Studios, I was tasked to take this 360º website concept and design it from the ground up. This resulted in an immersive, yet easy-to-navigate site that encompasses how much these Southwest cities have been impacted by JFN's contract work.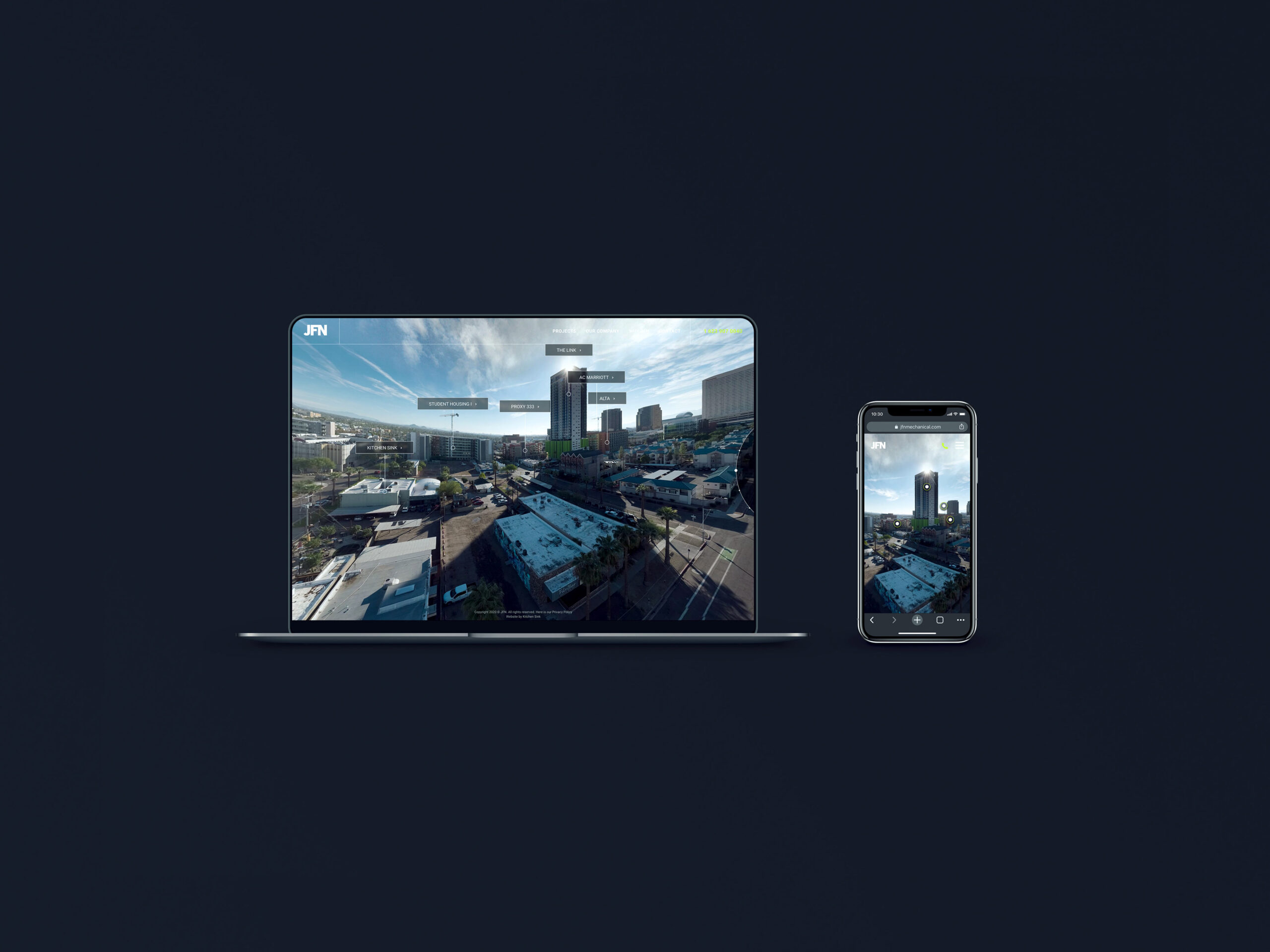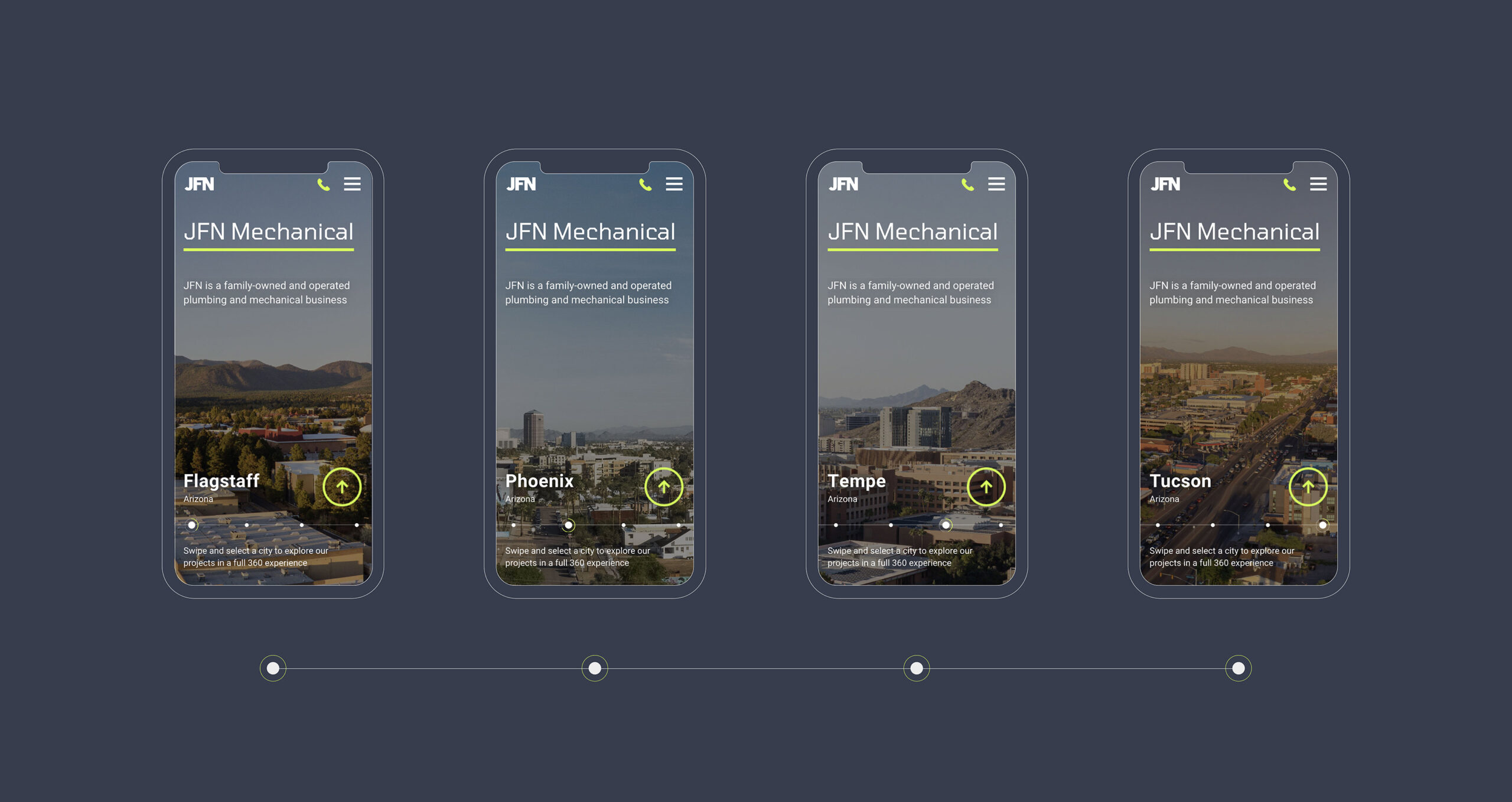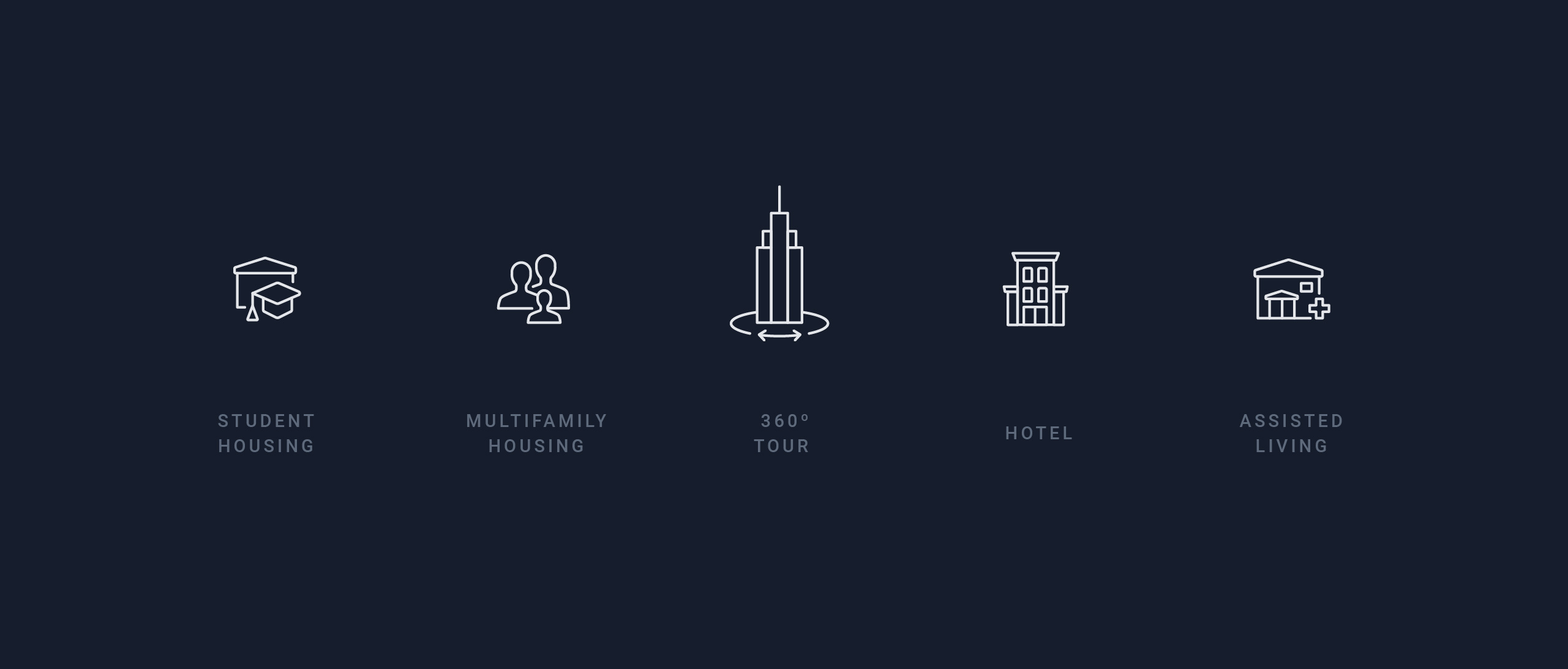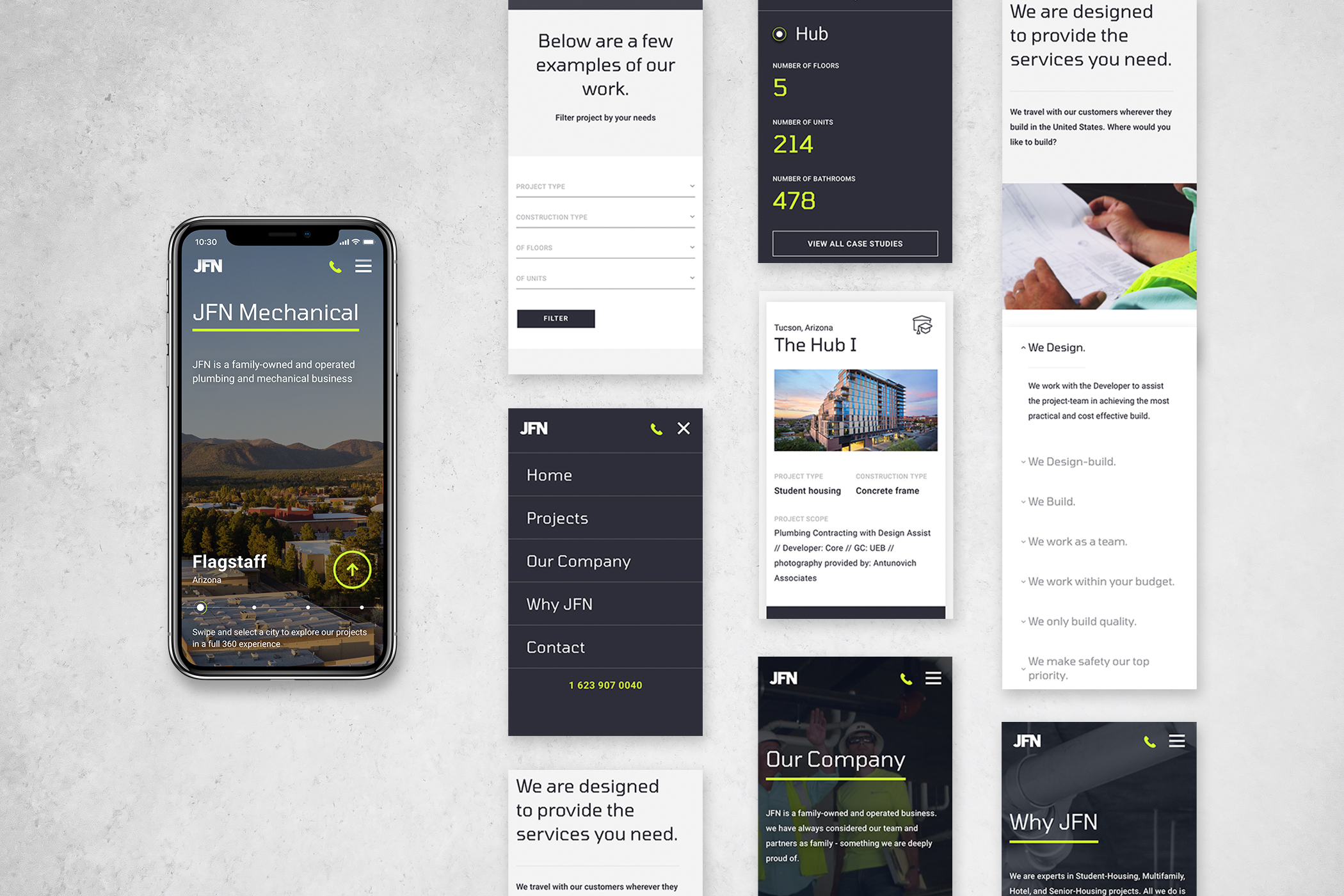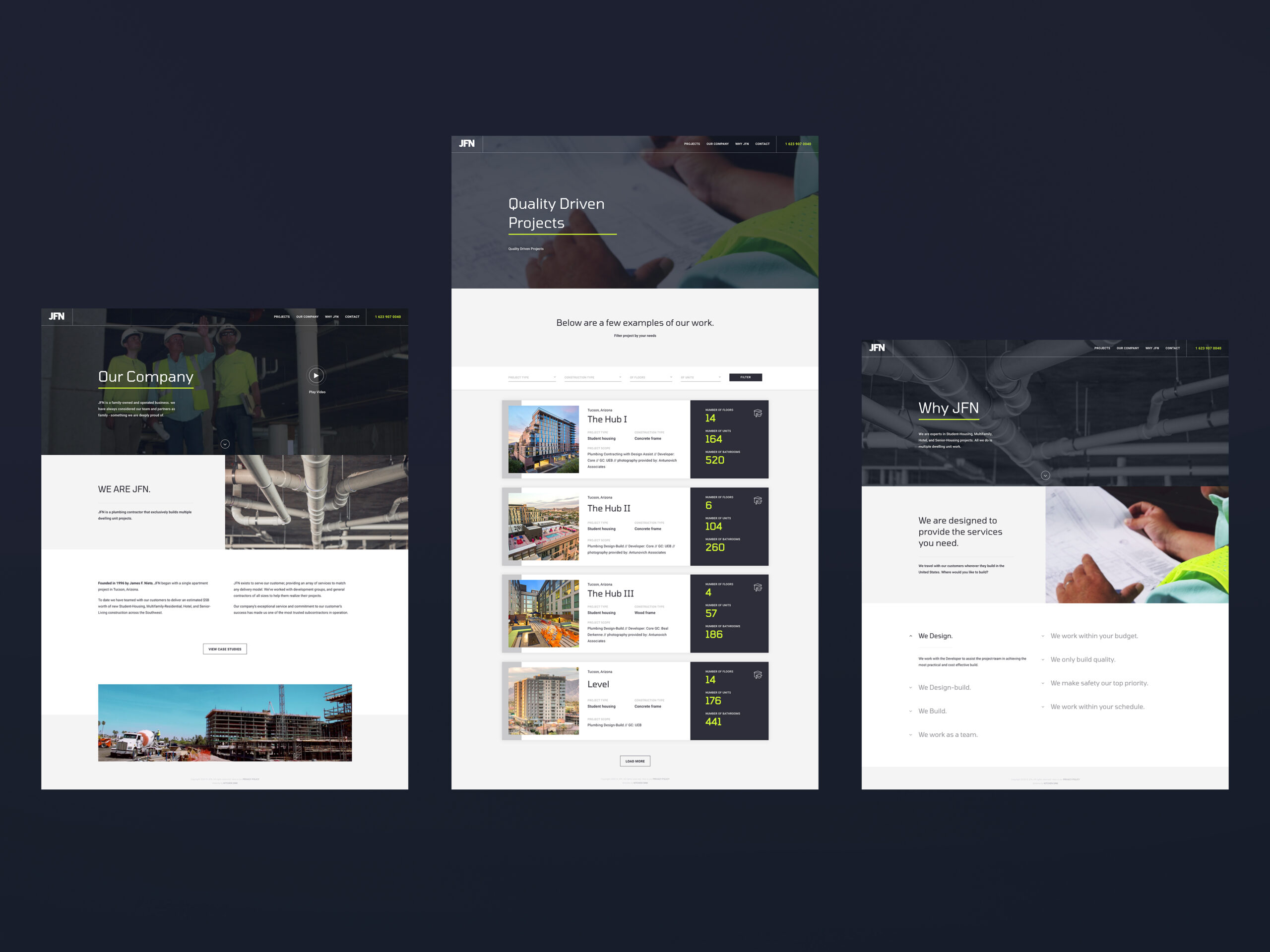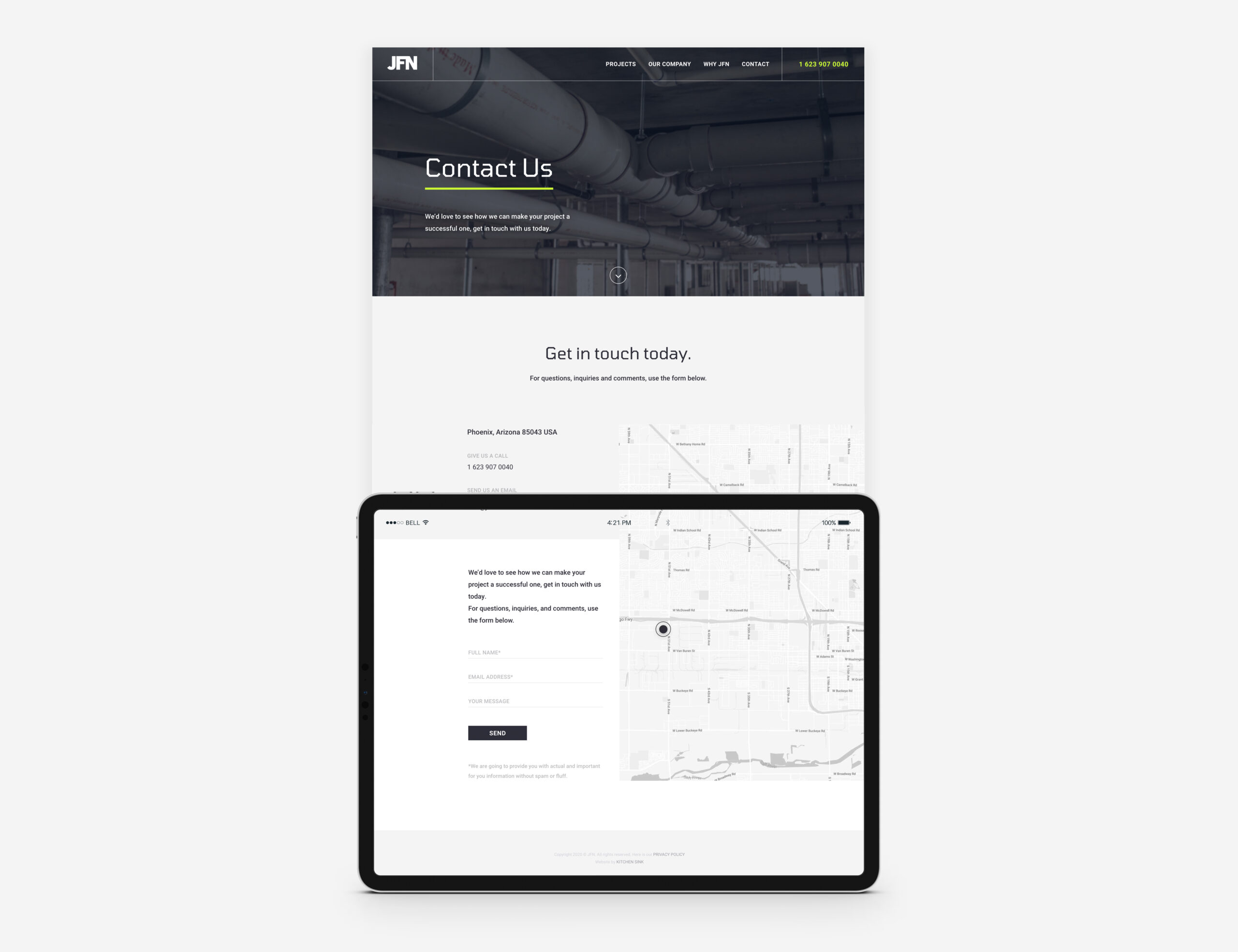 Looking to hire? Get in touch!
I'm currently working as a graphic designer at Kitchen Sink Studios in Phoenix, Arizona and in the process of moving to Dallas, Texas. Design and art direction is my thing, and I'm looking to join a group who's as passionate as I am about creativity. If you're interested in my work or have any questions, be sure to shoot me an email!